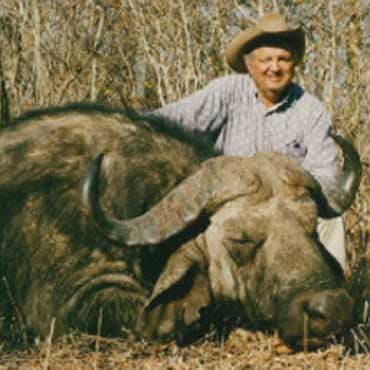 Wes Vining
Wes is a committed Christian with a passion for the outdoors. He has hunted his whole life and has been a worldwide professional hunter, agent, and outfitter. He also has a passion for youth and particularly youth who have had no opportunity to experience the hunting of birds and big game.

Wes has hunted on 4 continents and in dozens of countries in the pursuit of big game from whitetail to Marco polo sheep and Cape Buffalo. He gets as much pleasure from sharing his outdoor experiences as harvesting a game animal.
Ron Vining
Ron is a talented youth worker, with a tremendous passion for all outdoor sports. He believes that the common denominator for an effective program is a shared passion for the outdoors with others.

Ron grew up hunting on a farm in upstate New York, and has a concern that youth see  men and women (our mentors) having fun and modeling the values of Polestar-Outdoors. He also brings a sense of urgency for recruiting youth specifically into the sports of hunting and fishing in an effort to preserve our natural heritage.

Ron's goal is to help youth and mentors build a meaningful relationship around  real life situations.
Murphy Love
Murphy has been hunting ever since his father started him at age 6……it has been a large part of his life.  He graduated to outfitting and videography in the 1980's and has had the opportunity to travel around the world hunting and fishing.  He says he serves on our board because "Polestar-Outdoors is a great organization helping our youth back into the outdoors."
Currently, Murph is videoing and producing TV shows for Bass Pro Shops Outdoor World as well as managing 10,000's of acres for wildlife and hunting and fishing.  He has over 10 commercial hunting videos on the market including Turkey, Coyote, Elk, Mule deer, New Zealand Red stag, etc. hunting and Peacock Bass fishing. Additionally, Murph has served with many state and national conservation and hunting organizations. He is currently the President of his local chapter of the National Turkey Federation.
Ron Adams
Ron has been involved in youth work for over 40 years: as a teacher, coach, Polestar mentor and Camp Wannabe owner.  Camp Wannabe is a Christian youth Camp that Ron and his wife have operated for several years.  Ron has also worn many other hats such as home builder, outfitter/guide, farmer and horse-trader. These life experiences make Mr. Adams a very valued member of Polestar Outdoors.  His genuine caring nature comes through loud and clear to all he touches.
Ron is an enthusiastic worker who expresses himself in these words—"The things I get most excited about are helping youngsters enjoy the Great Outdoors, and seeing a person start a new life with Christ as their guide."  "Working with youth gives me purpose in life, and I embrace the statement the 'Youth is not a time of life, but a state of mind."
Ryan Dempsey
Ryan grew up in the suburbs of Columbus, Ohio in a home that didn't hunt, fish or have guns in the home. He truly was the type of 'kid' that Polestar Outdoors wants to reach and introduce to the outdoor sports.  He is a success story in offering kids opportunities to hunt and fish and having them become enthusiastic advocates of the sports.  Ryan was introduced when he married into a sporting family and his infectious enthusiasm makes him a great mentor.
Ryan brings diverse assets to Polestar-Outdoors. He is a certified Hunter Safety Instructor for the State of Wyoming and now loves introducing 'kids' to the proper handling of rifles and shotguns.
Dan George
Dan grew up enjoying the pursuit of whitetail deer on the farms and mountains of upstate New York.  His teachers were his father and his uncle and those experiences gave him a great appreciation for the beauty and wonders of God's creation.  Those times in the outdoors with family created a bond that gave him a desire to hunt and fish with them when any opportunity was presented.  Dan says,"Each new hunting experience became my 'dream hunt' and I couldn't wait for hunting season and deer hunting with Dad, my uncle, and my brothers.  It became a family tradition that gave us great enjoyment."
Dan has over 50 years of guiding, hunting, fishing, and other outdoor experiences in the United States, Canada, and Africa. He has spent 40+ years mentoring youth as a basketball coach, teacher and educational administrator.
Gary Baughman
Gary was born and raised in the suburbs of southeast Houston, Texas and enjoyed sailing and fishing in Galveston Bay. His work in web design/development lead him to a business opportunity in Cody, Wyoming. The opportunity did not work out as intended, but a videography hobby began growing into a business.
He soon joined an outdoor television production house and freelanced for many others editing hundreds of episodes, some of which he also filmed. Having never hunted big game, this sparked an interest that has grown into a staple part of his life. He brings his talents to Polestar Outdoors to spread the message through video, photos and web design.